Large companies using Signatu to control trackers on their web sites often want to delegate responsibility for the sites. Signatu Trackerdetect supports sharing Site Groups with other Signatu users, so a governance structure can be set up this way. So far so good.
However, some large websites, such as newspapers, want to delegate responsibility on a per-page basis - e.g., one responsible for the Sports section and another one for the Lifestyle section.
Assigning responsibility
To address this need we have implemented the Page Responsible feature. You can now add a responsible to any page for a site you control.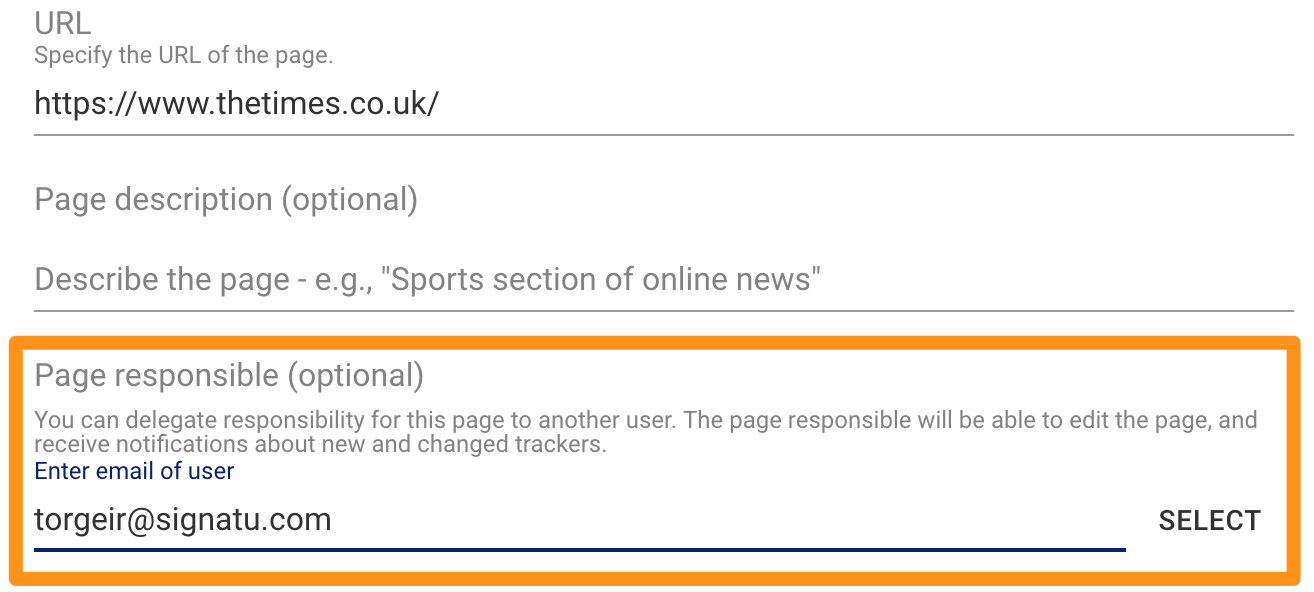 When somebody has assigned responsibility to you the page(s) will appear in a new Pages overview.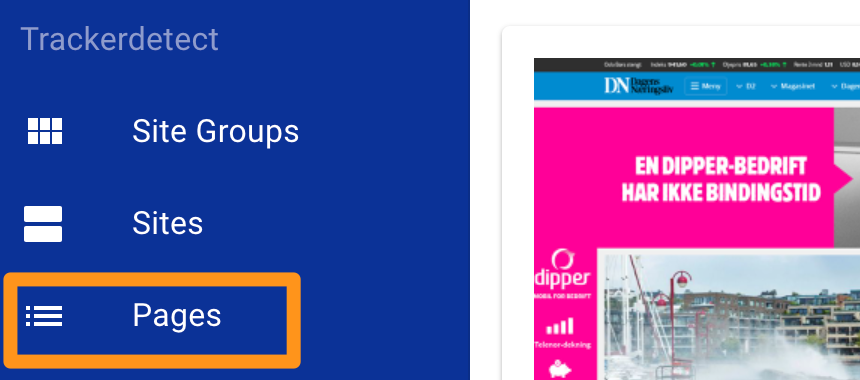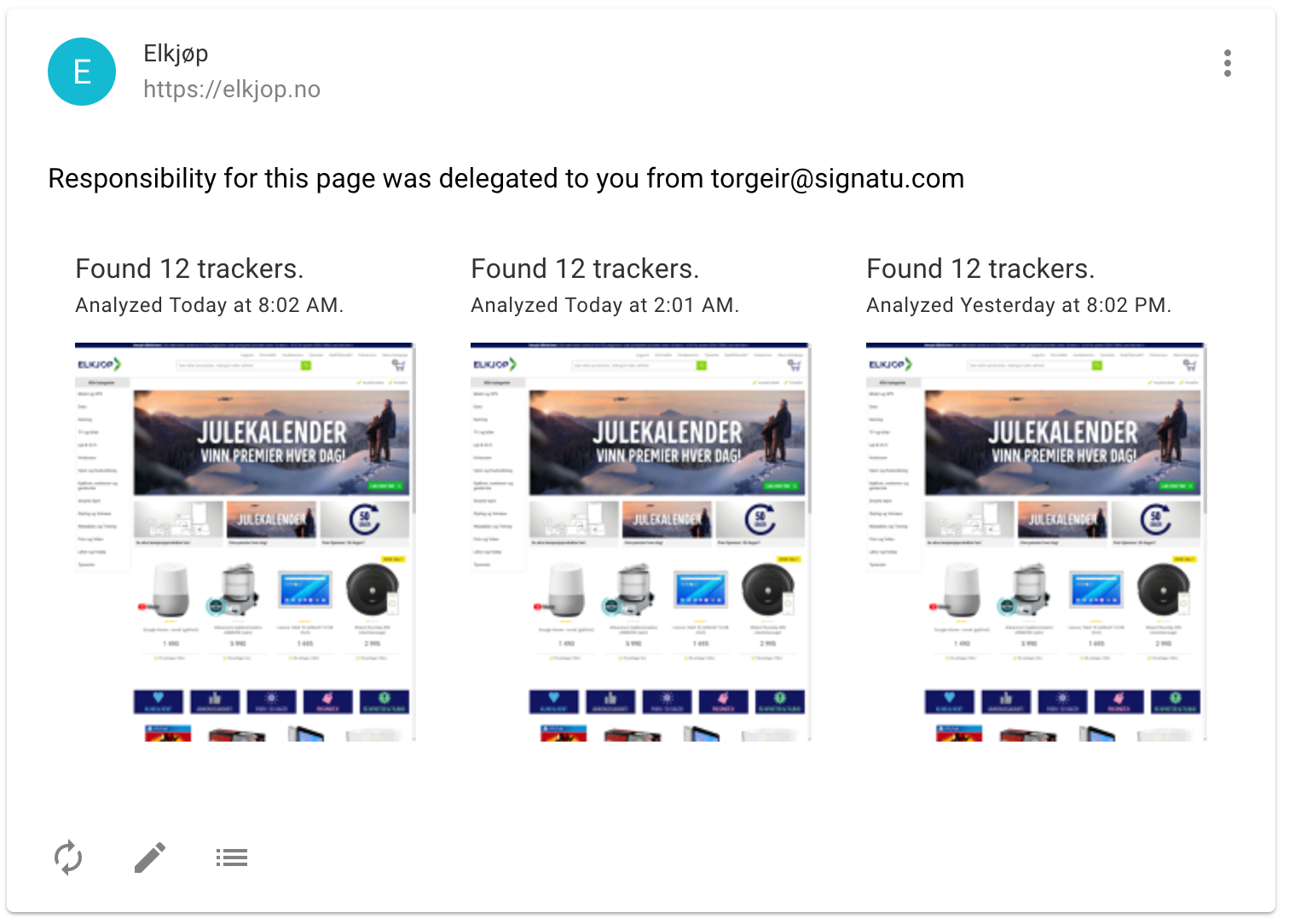 What can the responsible do?
The page responsible can:
View existing analyses, including browser logs
Run a new analysis interactively
Edit the page specification, add whitelisted URLs, set cookies (e.g., to simulate specific audiences)
Receive notification messages
Note that currently the page responsible does not have permissions to approve trackers for the Site the page belongs to. Hence, the page responsible must work with the Site owner to manage tracker approvals.
Message notifications
The responsible will receive notifications from analyses run for the page. These notifications will be sent according to the user's Message settings, and can be sent in e-mail in addition to being available in the user's account. See our Messages blog post for details.

Talk to us
We'd love to hear your thoughts on this feature. Drop us a note on hello@signatu.com or talk to us on Twitter.